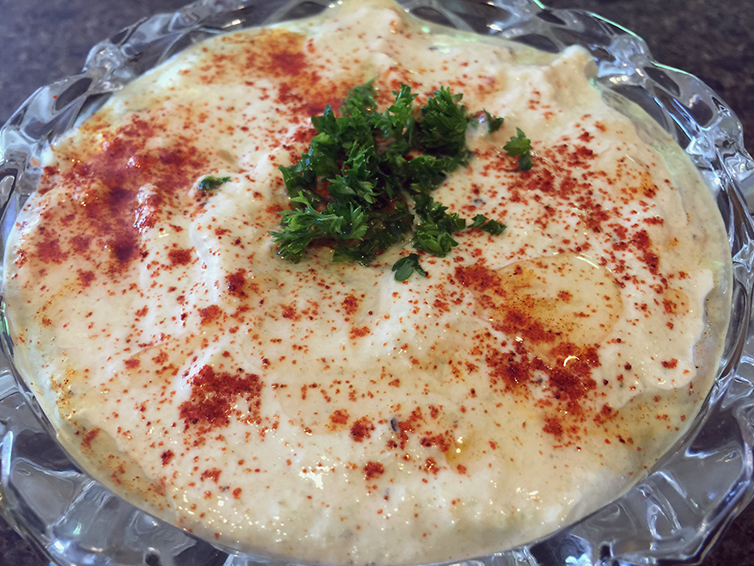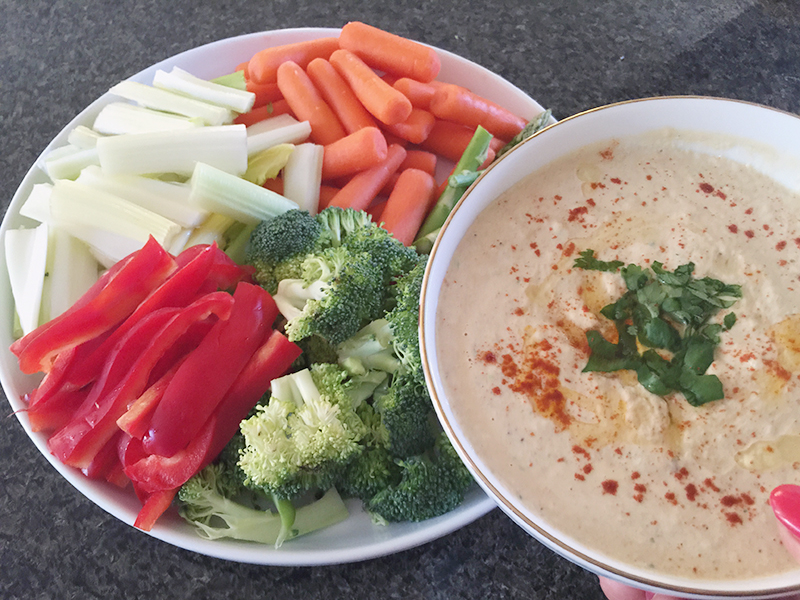 This is an easy flavorful, gluten-free, dairy free, soy free, paleo, vegetarian, vegan and low carb snack. They are perfect on days that you need something a bit lighter than chickpea hummus. Keep in the refrigerator for up to a week in an airtight container.
Ingredients:
2 medium zucchini, peeled and chopped
1/2 cup tahini
1 clove garlic, chopped
2 tablespoons lemon juice
1/2 teaspoon salt
1/2 teaspoon cumin
1/4 teaspoon fresh ground black pepper
1/2 tablespoon extra virgin olive oil (for garnish)
1/4 teaspoon paprika (for garnish)
1 tablespoon chopped fresh parsley (for garnish)
Directions:
1- Combine the first 7 ingredients in a high powered blender or food processor, and process until smooth. Taste and adjust seasonings.
2- Transfer to a serving bowl. Cover and refrigerate for at least 1 hour before serving.
3- Drizzle with extra virgin olive oil, top with chopped parsley and sprinkle with paprika on top to add a little color. Serve with your favorite veggies, pita chips or as a spread for a sandwich or wrap.
---
'm a mother, daughter, mother-in-law and wife, who likes to create things as often as possible. Creating recipes, doing makeover recipes, creating simple and easy centerpiece, creating web design, logos, fliers and so on … I use my blog to share with you my recipes that I went through a lot of trial cooking before I came up with the extreme makeover dish that is healthy and tasty.
To change this standard text, you have to enter some information about your self in the
Dashboard
->
Users
->
Your Profile
box.
Read more from this author
---