This is an easy and homey recipe that is quick to prepare and taste good with a minimal amount of work. Made with potatoes, carrot, celery and spices. Your house will smell good all day, and the result is a hearty and savory feast! You can add any other vegetables that your taste desire. You can serve the stew over plain rice or slice of fresh, crusty bread.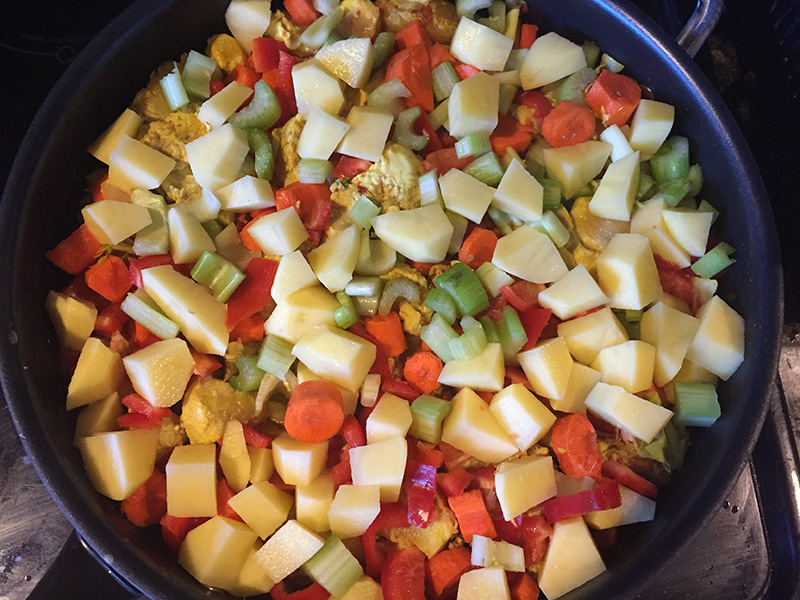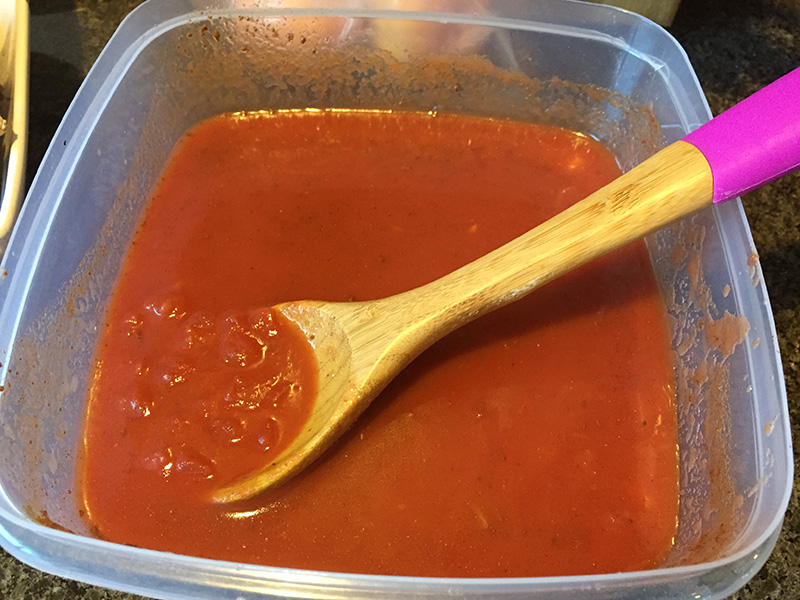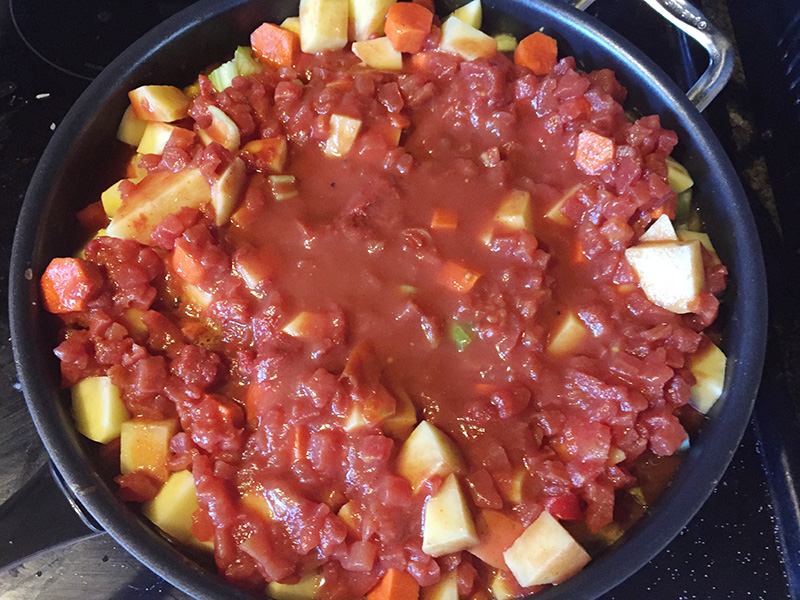 Ingredients:
1 large onion, sliced
3 garlic cloves, chopped
1.5 pounds skinless, boneless chicken breast meat – cut into bite-size pieces
2 cups carrots, peeled and cut into chunks
1 cup celery, chopped
4-5 Yukon Gold potatoes, pealed and cut into 1 1/2-inch cubes
1 – 14 oz can diced tomatoes (for GF choose gluten free can of diced tomatoes)
2 tablespoons tomato paste (for GF choose gluten free tomato paste)
2 chicken bouillon cubes, crumbled
1 cup water
1 teaspoon paprika
1/2 teaspoon ground turmeric
1/4 teaspoon crushed red pepper
1 teaspoon cinnamon
1 teaspoon seasoning salt
Directions:
1- Cover the bottom of a large stock pot with the sliced onions. Arrange the chopped garlic, chicken, carrots, celery, and potatoes on top.
2- Combine diced tomatoes, tomato paste, bouillon cubes, cup of water, paprika, turmeric, crushed red pepper, cinnamon and seasoning salt in a bowl; pour over chicken and vegetables.
3- Bring to a boil over medium high heat. Set heat on Low setting and simmer slowly for 5 to 6 hours.
4- Taste and adjust seasoning as needed.
---
'm a mother, daughter, mother-in-law and wife, who likes to create things as often as possible. Creating recipes, doing makeover recipes, creating simple and easy centerpiece, creating web design, logos, fliers and so on … I use my blog to share with you my recipes that I went through a lot of trial cooking before I came up with the extreme makeover dish that is healthy and tasty.
To change this standard text, you have to enter some information about your self in the
Dashboard
->
Users
->
Your Profile
box.
Read more from this author
---